Owner Katrina
My 1st passion is my family, 2nd is my gym.
I'm a single mom of 2 boys, Jonathan 26 years old – Michael 22 years old.
I've raised my boys with the help of family and gym parents. My best friends are my coaches as well as past and present Team parents. There are many kids who call me Mom or 2 nd Mom, and this makes me proud. I tell everyone about the extraordinary gift of this gym and my kids. I know the importance of choosing people you can trust your children with, and I'm honored that you place that trust in me and my staff.
God has blessed me with more than I deserve. I love the gift of children, and I feel overwhelmed by the opportunity to work with them.

I LOVE MY JOB!
I opened Small Wonders in April of 1997. I began coaching as a teenager at the local YMCA; however, my professional gymnastic coaching experience began in Daytona Beach, FL in 1993. I have been a professional member of USA Gymnastics since 1993 and Safety Certified since the 1st year it was offered in 2000.
Throughout Small Wonders' membership in with USAG, I have earned the following certifications:
U SA Gymnastics University
Current Safety & Risk Management Expires 07/31/2021 (re certify every 4yrs, as required)
USA Gymnastics SafeSport

U101: Safety & Risk Management (Completed 10/31/2013)
U101: Safety & Risk Management (Completed 10/30/2009)
U101: Safety & Risk Management (Completed 10/11/2005)

U101: Safety & Risk Management (Completed 09/22/2000)
USA Gymnastics University: Instructor Issued 08/01/2013
U100: Fundamentals of Gymnastics Instruction (Completed 08/01/2013)
School of Competitive Gymnastics: Women's Artistic
School of Competitive Gymnastics: Women's Artistic Gymnastics: Junior Olympic Team Coach
Issued 09/01/2013
School of Competitive Gymnastics: Men's Artistic
School of Competitive Gymnastics: Men's Artistic Gymnastics: Junior Olympic Team Coach
Issued 11/01/2013
School of Business
· School of Business: Director Issued 09/01/2013
Early Childhood Education issued 1991
Coach Jon
Hello! I'm Coach Jon. I've coached at Small Wonders for 13 years and currently coach our Optionals, Levels 6-9
I began my gymnastics career at 16 months old. As the son of a gymnastics coach, I have been involved in the sport throughout my life. I competed on the Boys Team at Small Wonders Gymnastic in New Castle when the team ranked 1st in the state consecutive years. Although my highest event score was a 10.0 on vault, my favorite event to compete was always floor (9.85 PR).
I started coaching alongside my mom, Coach Katrina, at Small Wonders when I was 13 years old. I first taught a Hot Shot class, then quickly found the Tumbling program to be my favorite class to teach. With 11 years of coaching experience at SWG, I have taught every level, Toddlers to Team. I am also a safety-certified, professional member (Coach) of USAG with the USA Gymnastics SafeSport Certification, as well as CPR, First Aid, and AED Certified through American Red Cross.
Jonathan Assisted the
Ball State Women's Gymnastics Team. as a Volunteer Assistant Coach from 2016-2019. He has also coached at Ball State Gymnastics' Summer Camp where he instructed the level 9's and 10's in 2015-present and has been event staff 2016-present. During the 2016 and 2017 Summers, Jonathan coached at Flip Fest Gymnastics Camp where he assisted coaches, gymnasts, and former Olympic Gymnasts from all over the world.
In addition to his gymnastics career, he also graduated in the top 30% of his high school class in 2012, was a member of the Indiana All State Baseball Team, and was involved with the National Honor Society for the four years he attended New Castle High School and the National Society of Collegiate Scholars, for his four years at Ball State.
Jonathan graduated in May, 2016 from the Miller College of Business at Ball State University with a degree in Business Administration. He aspires to own a gymnastics club.
Coach Brenda
Hi ! I'm Coach Brenda. I have been with Small Wonders Gymnastics for 6 years. I have worked with each of the classes that are offered at Small Wonders, with the exception of the boys' classes.
I'm currently the Levels 4-6 Team Coach. Since being at Small Wonders, I have obtained my Safety Certification, USA Gymnastics SafeSport Certification, and became a professional member (coach) of USA Gymnastics. I am also CPR certified.
I was a gymnast for 8 years while I was growing up. I trained with the Junior Elite program for two years before I started competing. I coached for three years in college and graduated in 2000 with a degree in Communication Disorders. I also coached at Dynamo Gymnastics in Edmond, OK for a short time.
When I'm not in the gym, I am hanging with my family. My husband of 20 years is Wayne. We have four girls: Shelby 14, Chloe 12, Audra 10, and Gabby is 2. Shelby will be competing Xcel Gold, Chloe will be competing for the Level 6 team and Audra, Level 4.
As a family, a healthy lifestyle is important to us. The training and strengthening that gymnastics provides fits into our lifestyle without a second thought. I firmly believe that the skills learned in gymnastics can be carried over to any other sport. Gymnasts are also top learners and extremely responsible in their lives outside the gym.
Coach Deb
My name is Deborah Ralston. I am recently engaged. I have 5 children with 4 of them holding State and National championship titles. I also have 13 grandchildren, 6 of them have many 1st place titles under my coaching.
With over 30 years' experience in power tumbling, trampoline, and double-mini, I set high standards for myself in coaching and learning the sub-beginners through the advanced levels.
Ever since I was a little girl I have had a strong passion for this sport. Unable to participate I strived to learn everything I could whenever I could. I know the importance of coaching every student with the up most respect. With my enthusiastic spirit for coaching I will always give 110% to every gymnast, spotting their low points and critiquing them to their fullest potential, and praising their high points with grace and agility by giving them every tool possible to help them achieve their dreams.
Over the years of coaching I believe practice does not make perfect, but perfect practice makes perfect.
I look forward to new gym home at Small Wonders.
· Recent Safety certification 8-31-2016- 8-31-2020 through USTA
· In tumbling, trampoline, and double-mini testing for my Gold, Silver, and Bronze certification in 1997
· I have attended many USTA National Congress for continuing education
· Owned my own gym named 3 D-Power Tumbling
· Coaches training at Blackhawk Gymnastics
· Coaches training at Ricochet's Gymnastics in Minnesota
· Power tumbling Team coach at the Junior Olympics' in Des Moines Iowa for 4 different years
· Coached gymnasts all the way to the Nationals level in States as Virginia, Texas, Florida, Illinois, Iowa, Kentucky, Wisconsin and Indiana.
Coach Jeremy
Hey everyone, I'm Coach Jeremy, and this will be my fifth year involved with Small Wonders Gymnastics. I currently coach the Level 4-7 teams, but I have coached all classes, rec through compulsories and optionals. I'm USAG certified as well as first aid, cpr, and aed trained, and enjoy coaching such a developing program.

I have a daughter, Hailey and a son, Shane, who plays baseball. Outside the gym, I have coached baseball for four years, football for two years, and basketball for two years. I look forward to coaching your young athlete!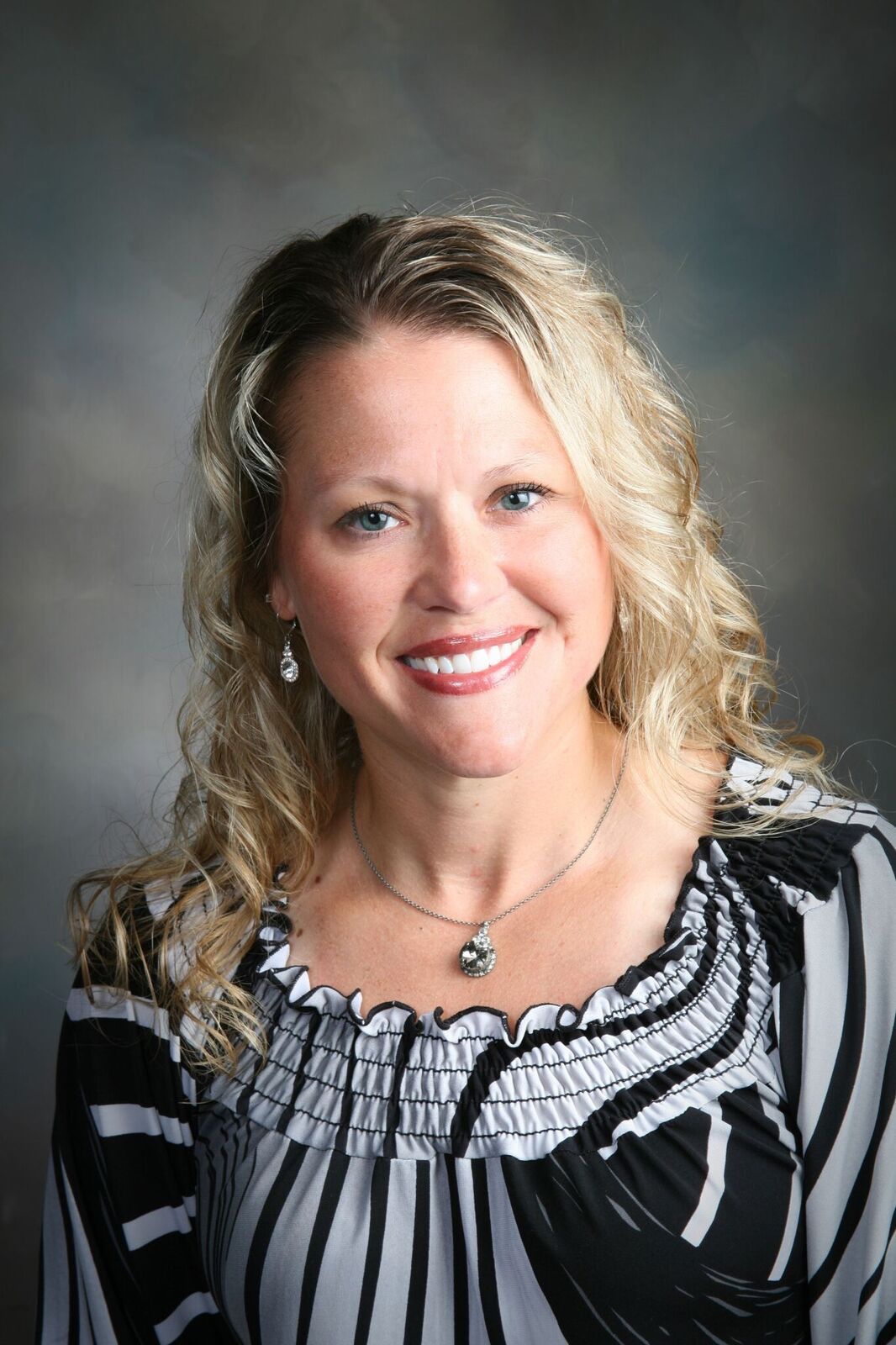 Coach Karey
Hello I'm Coach Karey! Since starting at Small Wonders in September, 2018, I've assisted in the Beginner, Advanced Toddler, Intermediate, and Excel Bronze classes. We have been a part of the Small Wonders family for about five years now, as my daughter, Ashlyn is currently on the Level 7 Team. My son, Caleb, and the rest of our family enjoy spending time together and anything related to fitness.
I've also worked as a PA-C for Henry County Hospital and have competed in a various fitness competitions.

I'm certified as a Physician Assistant, Athletic Trainer, and in CPR. I hope to meet you and your family soon!
Coach Makayla

Hi! I'm Coach Makayla. This will be my sixth year coaching at Small Wonders. I've coached most of the classes offered at Small Wonders, but am currently coaching Levels 4-9.

I was a gymnast for three years prior to working at Small Wonders. Outside of the gym, I've been a cheerleader for eight years, played volleyball for twelve years, and graduated from Tri High School in 2017.
Coach Warren

Visiting Coach Dom